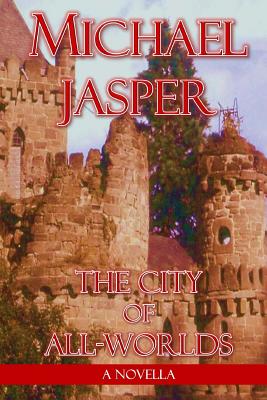 The City of All-Worlds (Paperback)
Unwrecked Press, 9780692637036, 50pp.
Publication Date: December 27, 2013
* Individual store prices may vary.
Description
Bartolamus the Sorcerer is dying. His days of adventuring and forging new words of magic are firmly behind him. Or so it seems. As his trembling apprentice approaches his bedside with a silver whistle in his right hand and a tarnished bell in his left, the ancient wizard shares his history. He also reveals his plans for one last quest: an attempt to re-open the doors to the barred and mysterious City of All-Worlds, far away and spoken of only in whispers. For the locked City of All-Worlds is rumored to hold a portal at its center that could link other worlds to this one. A portal of immense power and danger. A gateway that once made the world of Subaridon a vibrant and thriving land. Will Bartolamus the Sorcerer return to the City and return Subaridon to its former glory? Or is this all simply the raving of a dying madman? Blow the silver whistle and ring the tarnished bell, and see for yourself...
About the Author
Michael Jasper is fascinated with exploring the places where the normal meets the strange. In pursuit of this fascination, he has published a dozen novels, a story collection, and over six dozen short stories, along with a digital comic with artist Niki Smith. For his day job, he works as a technical writer. He lives with his family in North Carolina, and his website is michaeljasper.net.