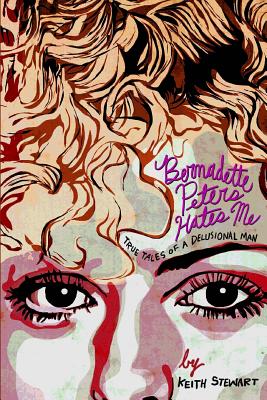 Bernadette Peters Hates Me
True Tales From A Delusional Man
Paperback

* Individual store prices may vary.
Description
When something embarrassing happens to you, what is the first thing you do? Look around to see if anyone else saw you? Not Keith Stewart. Instead, he writes it all down and shares it with the world. Join in on the fun as Keith shares his Hysterical stories that include ripping down gas pumps, fighting with a bird trapped inside a grocery store, and confronting the one and only Bernadette Peters. After reading the hilarious memoir of this klutzy, southern man, you will feel better about your own humiliating moments, and instantly feel like you have gained a new best friend.
Humoroutcasts Press, 9780692659953, 138pp.
Publication Date: March 9, 2016
About the Author
Keith Stewart's strange adventures usually occur near his Appalachian hometown of Hyden, Kentucky, although he can be just as easily found wandering the streets of nearby Lexington at any given moment. Before he shed his corporate identity, he worked as a certified public accountant for a multi-national company. He now enjoys less stressful work with much less pay, blogs at www.astrongmanscupoftea.com, and is as happy as a clam with his husband Andy, and their two dogs, Duke and Dudley. He has been nominated for the Pushcart Prize, and been published in several anthologies, Kudzu, and Pine Mountain Sand and Gravel. He is contributor for HumorOutcasts.com and the GoodMedProject.com.