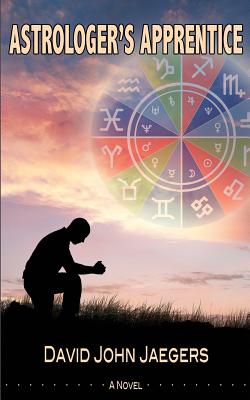 Astrologer's Apprentice (Astrotheologian #1) (Paperback)
David John Jaegers, 9780692662113, 390pp.
Publication Date: March 31, 2016
* Individual store prices may vary.
Description
Out of love and respect for his parents, Robert does not complain about the family's move to the country. While his friends do their best to ease the pain of leaving the only life he has ever known, his eccentric Uncle Rufus helps Robert transition to rural America. Time at his uncle's farm provides an escape from the tedium of helping his mother take care of his aging grandfather. A mutually satisfying intellectual and spiritual compatibility leads Rufus to offer to teach Robert about astrological science. Harmless fun with astrology morphs into something more serious when Rufus confides his true obsession, to scientifically test the astrological hypothesis. Ethics and legalities aside, Rufus is committed to collecting mass data on unsuspecting Americans. At first, Robert doesn't take his uncle seriously. After all, it's a pretty ambitious plan for an Ozark sheep farmer. For a long time, Robert's intense loyalty does not allow him to admit the danger in his uncle's plan. When he learns that Rufus has powerful allies who are equally committed, Robert begins to wonder whether it was such a good idea to help Rufus enlist the help of his friends. However crazy it is, in Rufus's capable hands, the project begins to take shape, leaving Robert to question, not only his allegiance, but his own sense of right and wrong.
About the Author
Born in St. Louis, Missouri in 1954, David has been a student of many disciplines, including Astrological Science, since the age of eighteen. Biology, engineering, construction, teaching, farming, and nursing, pursuits necessary to "make a living" and provide real-life enrichment, have never dimmed the light of David's one true ambition, to write fiction that explores the compatibility of Astrology and Christianity. As a proud Indie Author, David has sought guidance at the 2015 Writer's Digest National Conference in New York City and the 2016 Book Expo America In Chicago. David is a member of the Independent Book Publisher's Association and the St. Louis Publishers Association, and is active on social media. Having just celebrated 25 years of marriage with his wife Catherine, David is joyfully working at his Ozark farm to perfect the second book of the Astrotheologian Series, Astrologer's Proof. Please visit David's Author Website: astrotheologian.com.