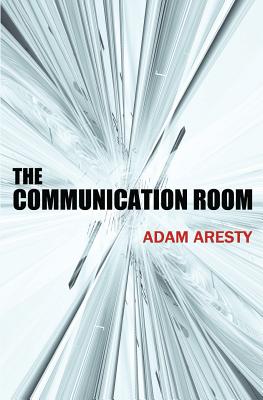 The Communication Room (Paperback)
Strange Fictions Press, 9780692664797, 80pp.
Publication Date: April 27, 2016
* Individual store prices may vary.
Description
"The Communication Room is a smart, fast-paced and original sci-fi novella that provides an intense and thought-provoking look at an alternate history...and future. A fantastic read "
-- Jeremy Robinson, international best-selling author of
Apocalypse Machine
Leonard Ackerman lies low in a mysterious lab filled with strange communications devices and telephones -- a last-ditch experiment to save Earth from an alien invasion. Then the first telephone rings. The only thing Ackerman can do is answer...
In this tale of post-apocalyptic survival, Leonard Ackerman works at a remote army base trying to solve the greatest threat facing mankind -- an alien invasion has eroded our species down to very few numbers. His base is compromised, and Ackerman retreats to a laboratory he has never been seen, locking himself there with the enemy right outside his door. Inside the lab are thirteen telephones -- from the American civil war through to Ackerman's present day.
This laboratory seems to be some sort of closed experiment, and Ackerman discovers that he cannot exit the lab until the experiment has run its course. The method and ultimate goal of the test is beyond his reach for now... but the first telephone rings and the only thing Ackerman can do is answer...
Will Ackerman be able to find some chink in the armor of the relentless and seemingly invincible menace that destroys the human body and shatters the mind of everyone it touches? Or is Ackerman simply the last victim standing?
Adam Aresty, author of Recovery, hits hard in this breathless race to save humankind from the insidious alien invasion from a species determined to destroy from within in this science fiction thriller.
If you like post-apocalyptic survival fiction and alien invasion science fiction packed with action and cinematic pacing, you'll love The Communication Room.
Free Kindle Book with Paperback via Kindle Matchbook Praise for The Communication Room
"In this futuristic, psychological horror novel, aliens control and victimize members of the human race... Overall, the book's most terrifying details are its quietest: dull thuds of fists on doors, a corpse's single open eye, the dead air of a call after a child is killed. A sci-fi tale that will stay in readers' minds as they ponder the value of human connection in times of crisis."- Kirkus Reviews
"Aresty makes full use of the freedom to explore an alternative history to build a fully plausible scenario for one of the most insidious threats to humankind as you are ever likely to find. It is very well thought out and frightening concept...What I can say, though, is that it is very well-written making it very difficult to put down once you start reading it. It hooks you in and you're almost compelled to continue reading just to see what happens next."- SF Crows Nest
About the Author
Adam Aresty is an author and screenwriter. He has a deep passion for genre fiction and mostly writes in the horror, sci-fi, and thriller category. Since he saw Jaws at a very young age, he knew he wanted to tell stories with monsters in them. Adam's novella, Recovery, was published in 2013 by Kraken Press. He wrote the screenplay for the horror comedy, Stung, and the film premiered at the Tribeca Film Festival in April, 2015. It is now available to stream on Netflix. Adam is currently working on a sequel to Stung, as well as a novel and many other works in progress. Originally from the great state of New Jersey, Adam traveled west to attend college at The University of Southern California, where he met his wife Holly. They continue to reside in Los Angeles with their Golden Retriever named Ace.