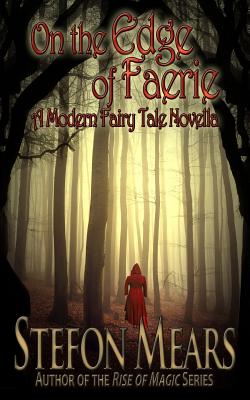 On the Edge of Faerie (Paperback)
A Modern Fairy Tale Novella
Thousand Faces Publishing, 9780692676035, 112pp.
Publication Date: March 22, 2016
* Individual store prices may vary.
Description
Carteho, a small town along the coast of Northern California. A town not on any map, even in this age of satellites and GPS.
Janet's beloved mysterious uncle died suddenly. Now she owns a house in this 'Caterho.' Of course she drags her best friend to go see it over spring break.
But the supernatural truth she finds in Carterho will change her life forever.
"Rise of Magic" author Stefon Mears brings the Scottish fairy tale of Tam Lin to modern America, for a romantic fantasy novella complete with motorcycle-riding fae.
Previously published as "But Hold Me Fast and Fear Me Not.