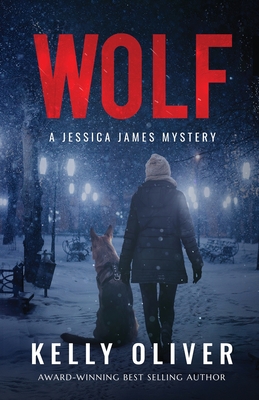 Wolf (Paperback)
A Jessica James Mystery
Kaos Press, 9780692685358, 316pp.
Publication Date: May 20, 2016
* Individual store prices may vary.
Description
Voted Number One Women's Mystery On Goodreads
Forward Magazine Award Best Mystery Finalist
IPPY Award Gold Medalist, Best Mystery/Thriller
Choice Magazine Award Winning Author
What if the evil professor you fantasized about murdering actually wound up... dead?
Kelly Oliver serves up an irreverent murder mystery with flavors of hard-boiled mobster grit, and a fierce female lead readers will adore. Jessica James is a clever, endearingly awkward, and downright hilarious heroine, a brilliant philosopher who's much more than curious.
Twenty-one-year-old Jessica James isn't your average Northwestern University Philosophy PhD candidate. Raised on a Montana ranch by a charming but alcoholic mother, she's as scrappy as she is smart.

Unbeknownst to everyone but the secretary and janitor, Jessica's living in the attic of the Victorian mansion the university transformed into the philosophy department, It's not the best Chicago has to offer, but it's the Waldorf compared to the dingy trailer park of her childhood. Jessica works hard--no thanks to her arrogant thesis advisor Professor Baldrick Wolfgang "The Wolf" Schmutzig. "Preeminent Philosopher" and World-Class Dickhead. He's going out of his way to prevent Jessica from completing her degree.

Things take a sinister turn when Jessica and her pal Jack find the smug professor murdered in the bathtub of his office. That's when her real education begins.

Smart, capable women shine in this cast. An irresistible treat for anyone who's ever wanted to murder the Wolf in their own life.