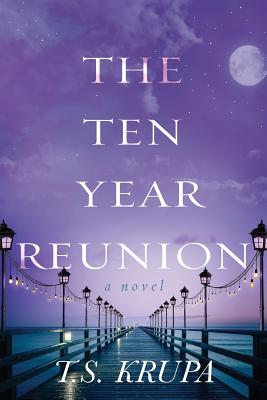 The Ten Year Reunion
Paperback

* Individual store prices may vary.
Description
Ten years ago, Danielle 'Dani' Jackson graduated from Coastal State University in Wilmington, North Carolina and left her heartache behind-for what she thought was forever. Now a promising pediatric surgeon at Boston Children's Hospital she has been invited back for her college reunion. With encouragement from her best friend, Dani begrudgingly returns to face her past-the death of her friend and a broken heart from Jake Dillon, her first love. During her trip she revisits the four years she spent at CSU. By applying to CSU she defied her father and the 'perfect' plan he had laid out for her, which included attending an Ivy League school before medical school, but Dani had other plans. She traded in her father's dream, for an institution with sandy beaches and soccer that made her feel at home. Dani never questioned her decision-she knew she was right. What she didn't know, was how hard growing up was going to be. At the reunion weekend she reconnects with her friends Adeline 'Addie' Smith and Colleen 'Callie' Schumaker. The girls met freshman year due to Addie's persistence and quickly became inseparable, but after graduation they started to drift apart. The weekend is further complicated when Jake shows up. Together they all realize that life has been hard on everyone and no one's life has been perfect. The reunion gives them the time to deal with the past and an opportunity for a second chance-for each of them.
Avalon Haddam Press, 9780692685440, 378pp.
Publication Date: May 10, 2016
About the Author
T.S. Krupa was born in New Haven, Connecticut. Raised in a Polish household with a blended American culture, she is fluent in Polish. She graduated with her bachelor's degree from Franklin Pierce University, where she also played field hockey. She earned her Master's from Texas Tech University and graduated with her Doctor of Education from North Carolina State University. She lives in North Carolina with her husband and two dogs. The Ten Year Reunion is her third novel. To learn more about T.S. Krupa and her other works, visit www.tskrupa.com.