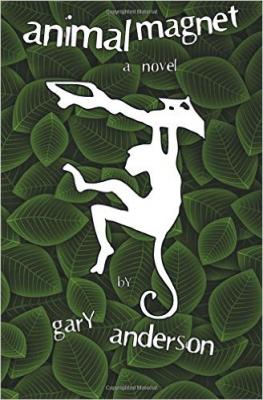 Animal Magnet
Paperback

* Individual store prices may vary.
Description
Told from numerous and at times oblique perspectives, while using various literary forms and styles, this unusual family saga begins with the forbidden love of a manor tutor and lunatic scullery maid. The illegitimate line begun by P ter Montgolfier and Theresa Seyfert is, from beginning to end, beset by hardship, scandal, and shame. Spanning centuries and continents, the story jumps generationally if erratically down the family tree, beginning in theeighteenth century in the Kingdom of Hungary with P ter and Theresa and ending more than two centuries later in a futuristic L.A. with controversial performance artist Vic Ray. Along the way, the reader meets an unforgettable cast of characters: Ernst Seyfert, footman and fratricide; Georges d'Aubigne, suicidal playwright and r publicain; Joseph Vasser, bigamist and author of the Bible II; and Jesus Ramos, the Dog-faced Boy; to name a few. Ultimately, Animal Magnet probes the notion of humanness, human identity, and humanity. With unflinching honesty, this novel-in-stories poses the disconcerting question, "Are we more human than animal, or more animal than human?"
Runamok Books, 9780692689288, 256pp.
Publication Date: July 15, 2016
About the Author
Gary Anderson was born and raised on the prairies of southern Alberta, Canada. Upon taking an advance degree in English Literature, he moved to Korea, where he worked in educational publishing. After a ten year stay in Korea, Gary returned to the West. He now lives and writes in Central New Jersey.