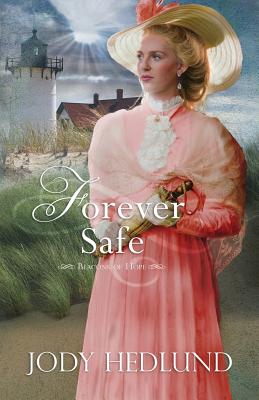 Forever Safe (Beacons of Hope #4) (Paperback)
Northern Lights Press, 9780692691151, 342pp.
Publication Date: May 12, 2016
* Individual store prices may vary.
Description
Race Point, Massachusetts, 1876
Will she ever be able to stop running, even when she believes she's finally safe?
Heiress to a vast fortune, Victoria Cole has everything she wants, including the perfect fianc . Having left two other men at the altar, Victoria is sure that now she's found her true love and will finally live happily ever after. As her wedding draws near, however, Victoria's life is threatened. To keep her safe, Victoria's father hires a bodyguard.
Tom Cushman's number one priority is protecting his clients, which means no personal entanglements. But he's never guarded someone as beautiful and winsome as Victoria. After a near-kidnapping, the wedding is cancelled, and Tom hides Victoria at Cape Cod's Race Point Lighthouse until her attacker can be found. Appointed as assistant light keeper with Victoria posing as his wife, Tom believes the isolation of the lighthouse will keep her safe.
As Victoria struggles to live without familiar luxuries, her heart betrays her with growing feelings for her protector. Determined to help Tom stop fleeing from his haunted past, can the runaway bride learn to face her own fears? With the attacker closing in, will both of them ever be able to stop running and find the safety they long for?
**NOTE: Forever Safe is Book 4 in the Beacons of Hope series but can be read as a standalone novel.
About the Author
Jody Hedlund is the author of over a dozen novels, including Love Unexpected, Captured by Love, Unending Devotion, The Preacher's Bride, and A Noble Groom, winner of the 2014 Carol Award for historical romance. She received a bachelor's degree from Taylor University and a master's from the University of Wisconsin, both in social work. She lives in Michigan with her husband and five children. She loves hearing from readers on Facebook and on her blog at www.jodyhedlund.com.