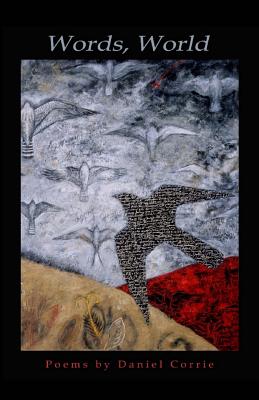 Words, World (Paperback)
Blue Horse Press, 9780692699263, 44pp.
Publication Date: June 16, 2016
* Individual store prices may vary.
Description
Daniel Corrie's poetry vectors into imagistic and sonic surprises, not to mention imaginal reach. While avoiding green didacticism, these poems are incantations about time, consciousness, and the non-human world, all the while embracing the miracle of human perception. Even as his poems unfold with a deliberate patience, the richness of his motifs create a kind of ganglia in which one finds him or herself joyously tangled: the poems refresh, elucidate, and--yes--sometimes inform. They never befuddle, rely on rhetorical pivoting for the sake of cleverness and cleverness only; instead, Corrie's work reaches outward concentrically to enfold ambitious layers of perception into few words--but words that count. --- William Wright, Editor, Southern Poetry Anthology, and assistant editor of Shenandoah Review.