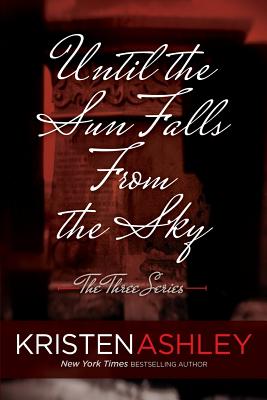 Until the Sun Falls from the Sky (Three #1) (Paperback)
Kristen Ashley, 9780692703205, 510pp.
Publication Date: April 26, 2016
Other Editions of This Title:
MP3 CD (10/25/2016)
* Individual store prices may vary.
Description
Leah Buchanan's family has been in service to vampires for five centuries. Even so, Leah wants nothing to do with her family's legacy. But when she's summoned to her Selection by the Vampire Dominion, under familial pressure, she has no choice but to go.Lucien has been living under the strict edicts of the Vampire Dominion for centuries but he's tired of these ancient laws stripping away everything that is the essence of the vampire.So he's taking it back.This is because Lucien has been watching and waiting for decades for Leah to become available for a Selection and he will not be limited with what he can do with her. He will have her, all of her.Therefore, Lucien is going to tame Leah, even if he gets hunted and killed for doing it.What neither Leah nor Lucien expects is the strong bond that will form between them, connecting them on unprecedented levels for mortals or immortals. And what will grow between them means they will challenge their ways of life and their union will begin the Prophesies which makes them one of three couples who will save humanity...or die in the effort.
About the Author
Kristen Ashley grew up in Indiana, but has lived in Colorado and the West Country of England. Thus she has been blessed to have friends and family around the globe. Her posse is loopy (to say the least), but loopy is good when you want to write. Kristen was raised in a house with a large and multi-generational family. They lived on a very small farm in a small town in the heartland and existed amongst the strains of Glenn Miller, The Everly Brothers, REO Speedwagon and Whitesnake (and the wardrobes that matched). Needless to say, growing up in a house full of music, clothes and love was a good way to grow up. And as she keeps growing up, it keeps getting better.