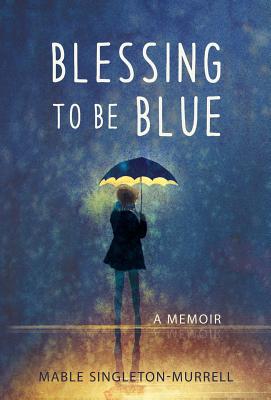 Blessing To Be Blue
A Memoir
Hardcover

* Individual store prices may vary.
Description
Such a heart-warming and transforming account of a personal journey - from early childhood to adulthood. The book demonstrates how one's past trials can lead to present and future triumphs. The author clearly articulates that one's past troubles can become a stepping stone to a better and happier life. Her strong faith in God is the key to understanding that obstacles can be transformed into great opportunities. Each chapter portrays its own unique way of addressing social, economic, educational, and personal issues which impacted the writer's viewpoint of moving forward in a society that is morally unsettled This is a must read book
--Erroll L. Royal, Ph. D
We can all learn so much from Mable Singleton-Murrell's memoir that offers rich historical, socioeconomic, and personal perspectives of an African American Baby Boomer who grew up in North Carolina. After losing her mother at 11, Singleton-Murrell struggles to find her way in the world. She becomes a single mother at age 17, and fights hard to escape the projects and cultural poverty. Along the way, she leans on her faith in God, love of jazz and inspirational music while she's beset by many life-altering challenges. This book is a stirring Hero's Journey that mentors and soothes readers through compelling moments of darkness and beauty with brave authenticity.
--Alice Osborn, author of Heroes without Capes
Mable Singleton-Murrell is retired from a career in human serves administration where she was committed to improving the quality of life for the chronically mentally ill. In her retirement, she is steadfast in her lifelong pursuit of knowledge. She is quite proud of the fact that her academic career began at Craven Community College where she earned an Associate in Applied Science degree to become an educational assistant in New Bern-Craven County Public Schools. She holds a Bachelor of Arts degree in Human Services Administration from Antioch University, and a Master of Arts degree in Liberal Studies from North Carolina State University. Mable is a celebratory voice of women and men who are overcoming life's challenges by holding onto their joy in the Lord, lifting themselves from a meager existence to a spiritually and intellectually mature one. She delights in her family and enjoys spending time with them in Apex, North Carolina
Mable Singleton-Murrell, 9780692705506, 306pp.
Publication Date: May 11, 2016