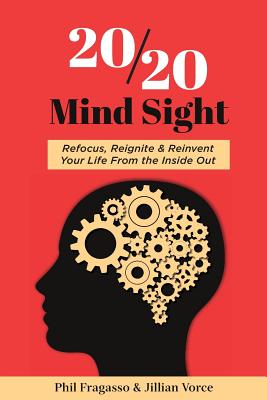 20/20 Mind Sight: Refocus, Reignite & Reinvent Your Life from the Inside Out (Paperback)
Refocus, Reignite & Reinvent Your Life from the Inside Out
Contigo Press, 9780692709382, 174pp.
Publication Date: June 17, 2016
About the Author
Jillian Vorce: An expert at networking and relationship development, Jillian has the ability to open doors and create opportunities. Her trustworthiness and highly positive energy has inspired senior-level executives and business owners across the nation. Her previous work includes: -TEDx Talk, "The Lens of Connectivity" -"9 Steps To Increase Your Professional Network" ebook Phil Fragasso: After 25 years as a marketing executive, Phil left the corporate world to pursue endeavors that were more fulfilling personally and more contributory to society. His focus today is on writing and teaching. Phil writes regularly for the Huffington Post and has authored a wide variety of books including: -Going Both Ways, Wild Rose Press, 2016 -Still Counting, Wild Rose Press, 2016 -Walden 3.0, Erewhon Press, 2011 -Your Nest Egg Game Plan, Career Press, 2009 -Marketing for Rainmakers, Wiley, 2008 Good News/Bad News, Addison-Wesley, 1980 Phil is an adjunct professor at Boston College where he teaches at both the graduate and undergraduate level.
Advertisement