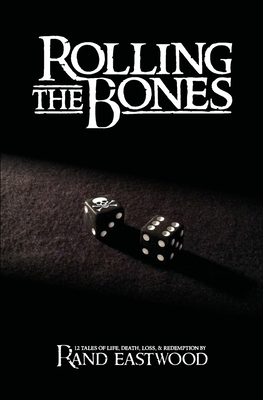 Rolling the Bones (Paperback)
12 Tales of Life, Death, Loss, & Redemption
Woodlands Press, 9780692716205, 490pp.
Publication Date: June 16, 2016
* Individual store prices may vary.
Description
Sometimes we winSometimes we loseBut every dayWe roll the bones...Enter Eastwood's dark world of subliminally interconnected stories and novellas, nearly 500 pages of the strange, psychological, horrific, paranormal, and otherly...Ghost stories, horror, psychological suspense, weird/twilight zone, coming-of-age, sexual deviance, drama...it's all in there, there's something for everyone The stories are highly character-driven: everyday people, dealing with everyday life--but experiencing extraordinary circumstances and/or strange phenomena along the way...With psychological and/or supernatural/otherly elements keeping the reader guessing, all the stories subliminally interconnected, and the entire work steeped in an intellectual ambiance--Rolling The Bones is a mentally stimulating and thought-provoking read to be sure Or, as one reader put it: "Rand Eastwood is rapidly becoming the thinking man's horror author " (S. Forbes, B.C., CA)And, spanning multiple genres and nearly 500 pages, Rolling The Bones is not just a book, it's an experience So order your copy of Rolling The Bones today, and embark on a fascinating, dark (and sometimes disturbing) journey...
About the Author
Rand Eastwood is an award-winning author, blogger, philosopher, graphic designer, and drummer residing in beautiful Las Vegas, Nevada. He is currently working on his first novel, along with several new works of short fiction. Visit his website: www.randeastwood.com