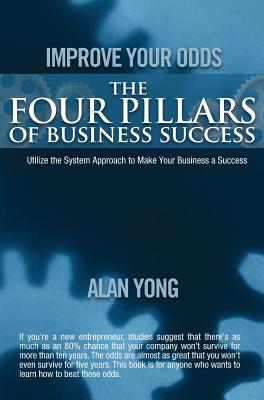 Improve Your Odds - The Four Pillars of Business Success (Hardcover)
Dnotes Global Inc., 9780692718872, 256pp.
Publication Date: May 15, 2016
Description
The Four Pillars of Business Success is a business book written to help entrepreneurs, business leaders, and managers learn to develop the strong foundation every business needs to be the best in its class.

The book's author, Alan Yong, utilizes the insights he has gained over the course of four decades in business to offer today's entrepreneurs a roadmap to success. This book is written to help them overcome many of the most common strategic and operational challenges confronting today's companies. In a world where more than two-thirds of all business enterprises fail within their first ten years, The Four Pillars of Business Success calls upon its readers to return to first principles to achieve real and lasting success.
Advertisement