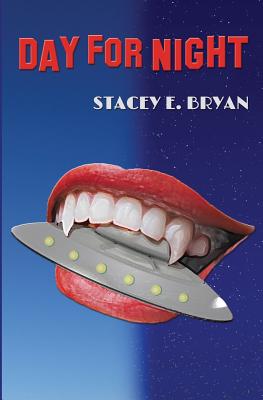 Day for Night (Paperback)
Vagabondage Press, 9780692726112, 302pp.
Publication Date: June 4, 2016
* Individual store prices may vary.
Description
What I wasn't expecting was to turn the corner and find my thirty-something neighbor Annie, eyes open, silent, encased by a cone of light and suspended in midair just inside the doorway. Nope. Wasn't expecting that at all.
When reality TV star Rae is dumped by her back-stabbing cast mates, she quickly realizes that revenge fantasies and unemployment are the least of her problems after she witnesses an alien abduction in broad daylight. And it doesn't help that a vampire knocks on her door soon afterward. All Rae wants to do is buy a condo in Hermosa Beach. How can an unemployed wannabe actress save the world...or at the very least, Los Angeles?
Mix vampires, an alien invasion, and unemployment and stir with wit and insight to get this wacky and smart science fiction fantasy novel from Stacey E. Bryan. Think Hitchhikers Guide to the Galaxy for the West Coast, but with a touching vulnerability and insight into 21st Century America.
About the Author
Stacey was raised in the San Fernando Valley but born in San Francisco, where she left part of her heart. She received a BA in English from UCLA, studying under world-renowned Irish journalist and novelist, Brian Moore. Her work has appeared in several literary magazines in New York and L.A., including Ginosko and The Rag. She is currently working on various short stories and the sequel to her novel Day for Night. She lives in "beautiful downtown Burbank," as Johnny Carson used to say, with her husband who is also a writer.