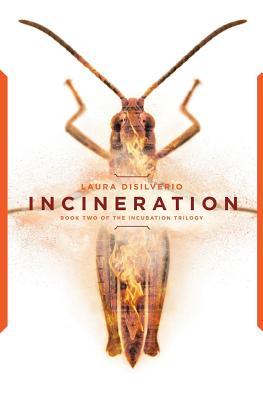 Incineration
Paperback

* Individual store prices may vary.
Description
After soldiers storm the Bulrush compound, Everly Jax spends four months in prison, uncertain of her friends' fates and determined to figure out who betrayed Bulrush. When she goes on trial for murder, her only hope is a mysterious lawyer who may not have her best interests at heart. After the stunning verdict, she's convinced she has been betrayed again.A daring rescue brings her to a Defiance cell where she is overjoyed to find some of her friends alive. She's caught up in rebel operations until the locusts display a horrendous new adaptation. Realizing she's more valuable to Amerada in a lab than with the Defiance, Everly returns to Atlanta under a new identity to become part of the locust eradication e ort . . . and spy for the Defiance.On her own in Atlanta, she confronts an enemy from her past, makes a heart-rending discovery, and learns her parents' identities--which divides her loyalties still further.
Diagio Publishing, 9780692737507, 376pp.
Publication Date: June 10, 2016
About the Author
Laura DiSilverio is the national bestselling author of 16 mystery and suspense novels, and a retired Air Force intelligence officer. Her first standalone novel, The Reckoning Stones, was a Library Journal Pick of the Month and Colorado Book Award Winner. The third book in her best-selling Book Club Mystery series, The Readaholics and the Gothic Gala, comes out in Aug 2016. A Past President of Sisters in Crime, she pens articles for Writer's Digest, and teaches writing in various fora. She plots murders and parents teens in Colorado, trying to keep the two tasks separate.