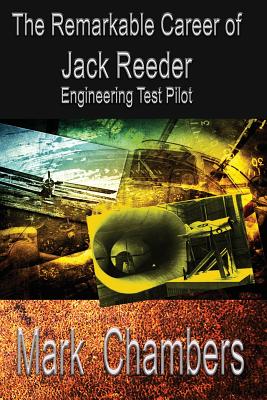 The Remarkable Career of Jack Reeder
Engineering Test Pilot
Paperback

* Individual store prices may vary.
Description
NACA/NASA Langley's John P. "Jack" Reeder, one of America's first engineering test pilots, test flew 235 types of aircraft/rotorcraft over a 42-year career. He was also the agency's first true helicopter pilot. His test piloting tally remains unsurpassed by no one in the world. Even more remarkable, Reeder remained humble despite his impressive test piloting accomplishments, something extremely rare in an age where most test pilots tended to be "cocky" and "arrogant". Jack always put his family before his career, another highly admirable trait. Jack would always devote plenty of his spare time to share his test piloting stories with the NASA community as well as the public. The NASA Langley community was deeply saddened when Jack's brilliant life was tragically taken from him by the dreaded "memory thief" disease known as Alzheimer's on May 23, 1999. Learn more about this exceptional, unsung hero of aviation history in Mark A. Chambers' Jack Reeder: Test Pilot.
High Tide Publications, 9780692744826, 254pp.
Publication Date: July 15, 2016
About the Author
Mark Chambers is the author of eight aviation history books, including two published by NASA. He has authored three titles published by Arcadia Publishing, including: Flight Research at NASA Langley Research Center, Naval Air Station Patuxent River, and NASA Kennedy Space Center. He can be reached at: markachambers@verizon.net . Chambers, 49, is married to wife Lesa and has three children - daughter Caitlyn (age 16), son Patrick (age 5), and son Ryan (age 1 and 1/2). Mark is currently working on three books: In Service: Junkers Military Aircraft of World War II (The History Press Ltd. UK), Nakajima B5N "Kate" and B6N "Jill" Units (Combat Aircraft Series, Osprey Publishing), and Joint Base Langley Eustis (Images of Modern America, Arcadia Publishing). He is a native of Newport News, VA.