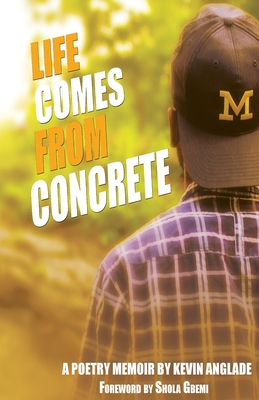 Life Comes from Concrete: A Poetry Memoir (Paperback)
A Poetry Memoir
Flowered Concrete, 9780692746707, 170pp.
Publication Date: June 28, 2016
About the Author
Kevin Anglade is an emerging writer, hip-hop poet, actor, and educator from Queens, New York. He published his first book, Tales of the 23rd Precinct (a short-story collection) through his indie press, Flowered Concrete in January of 2013. Moreover, Anglade was featured on NBC's final season of The Debrief with David Ushery in 2014 where he provided insight and purpose about his press as a small publisher in NYC. Prior to poetry, the artist got his start through acting, which he believes was the opening of realms that has led him into other artistic dimensions. Now 25, Anglade holds an A.S. in Theatre, (Queensborough Community College) a B.A. in English (Brooklyn College) and is currently pursuing his M.A. in English (Queens College). When he isn't writing or performing, the author enjoys music, a good ol' stand-up comedy routine and just about anything that keeps his heart light and void of harmful energy. Life Comes From Concrete is his first poetry memoir.
Advertisement