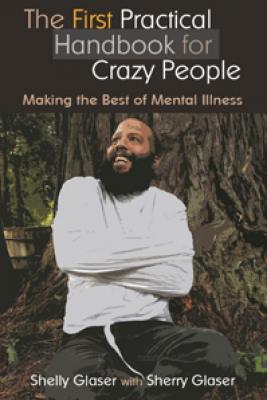 The First Practical Handbook for Crazy People: Making the Best of Mental Illness (Paperback)
Making the Best of Mental Illness
Sheryl Glaser, 9780692764602, 114pp.
Publication Date: September 6, 2016
Description
Give yourself some credit. It takes bravery to confront your pain and suffering. It takes making a conscious choice to move forward. Willingness is essential to healing your life. It's not an easy decision, but you'll find the rewards magnificent.
Now that I've integrated all the parts of me, you could say that this book was written on every level of my being: my mind, body, and soul. I have finally learned that I can allow myself to be who I am, and everything I share with you reflects that understanding.
Knowing that you are part of this universe is a connection that can give you a real sense of belonging and purpose as well as explanation of your tendencies. Add a healthy dose of freewill and you have a map to navigate through the world.
Praise For The First Practical Handbook for Crazy People: Making the Best of Mental Illness…
"Sherry and Shelly Glaser team up to bring an amazing work on living with mental illness. In her lifetime the elder Ms. Glaser compiled a wealth of strategies and tools that allowed her to live her best life. She offers them all to you, so that you too can live your best life." -- Lasara Firefox Allen, author of "Jailbreaking the Goddess", teacher and life coach, living with bipolar disorder.

"'The First Practical handbook for Crazy People' is a wonderful resource for all who are ready to let go of labeling themselves as mentally ill. We've all been wounded and we're all recovering. The old model of separating sick from healthy, crazy from sane, no longer works. We're all on this earth to love and accept ourselves. This book is the perfect gift for anyone who is on the path of healing and is ready for the support and guidance of two 'crazy ladies' who speak the truth." -- Jed Diamond, PhD, author of "The Enlightened Marriage: The 5 Transformative Stages of Relationships" and "Why the Best Is Still to Come".
Advertisement