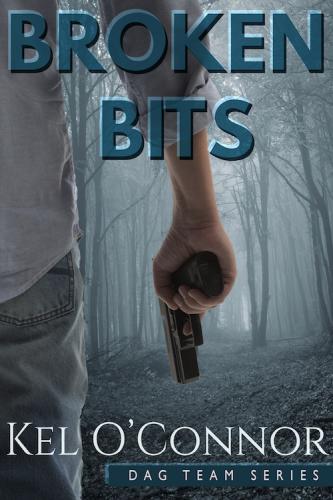 Broken Bits
Paperback

* Individual store prices may vary.
Description
The debut book that contest judges cannot put down Finalist for 2016 Book Buyers Best Award, The Maggie Award for Excellence and The Carolyn Readers Choice Award.Kit Foster thought a week in the woods would be the perfect way to recover from the family scandal that shattered her world. No reporters, no gossip and no drama. Then a helicopter dumps an injured man in her path.Mick Harris is having a bad day. It was bad enough that he botched an op, but then he awakes beaten and left for dead in the middle of a forest. He is lucky to be alive, but now he is at the mercy of Kit- the only person who knows the route home.During the time it takes to hike back to civilization, Kit and Mick become friends and explore their growing attraction. While the way out is hampered by bad memories and an assassin, they manage to grow close enough to attempt a real relationship.However, that bliss is short-lived when Mick's job again threatens Kit's life and destroys their happiness. Can a second chance bring them back together?Broken Bits is Book 1 of the DAG Team Series.
Kel O'Connor, 9780692772089, 300pp.
Publication Date: September 11, 2016
About the Author
Kel O'Connor lives with her husband and teenagers in the mountains of North Carolina. In addition to reading and writing, she loves coffee, loud rock music and subversive humor. She collects graphic t-shirts and hates to vacuum. You can find her online on Twitter, Facebook and at keloconnor.com.