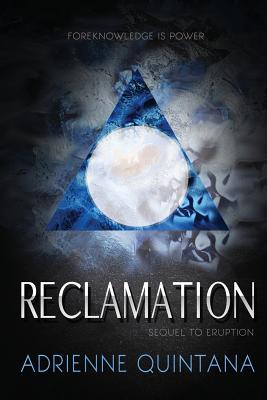 Reclamation (Eruption #2) (Paperback)
Pink Umbrella Books LLC, 9780692776162, 278pp.
Publication Date: September 13, 2016
* Individual store prices may vary.
Description
When Jace Vega wakes up three years after the eruption of Mount Hood, her life is in turmoil. The future seems to match the images on the tablet, but Corey is missing, and nothing about her relationship with Damien feels right.

As Victor Trent continues to amass power, using information terrorism to make the world dependent on Omnibus technology and his private military force, Omnibus Global Security, Jace knows she doesn't have much time if she's going to stop him.

Jace's reawakening begins a race to the place where it all began: the Point of Origin. If she can only remember where it is.