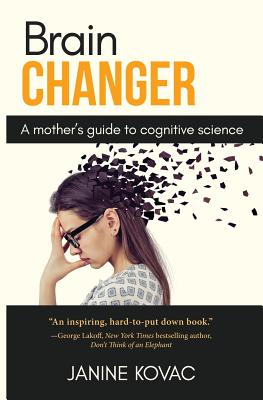 Brain Changer
A Mother's Guide to Cognitive Science
Paperback

* Individual store prices may vary.
Description
Sometimes as a parent, you know exactly what to do. You just don't know how to get it done.
Brain Changer is a short self-help book designed to give parents a new perspective on how to trouble-shoot and strategize in times of conflict--all with a twist of cutting-edge cognitive science.
Each of the nine chapters is rooted in a different scene at the NICU and pairs a challenge at the time with a strategy gleaned from cognitive science. Chapter subjects include: practicing self-care, building community, monitoring progress, practicing gratitude and empathy, fostering resilience, and moving on when the science falls short.
Follow Janine Kovac as she relies on her research to help her cope when her twins are born fifteen weeks before they are due and spend three months in the hospital in the newborn intensive care unit.
Based on her thesis "A Cognitive Linguistic Analysis of Parenting," for which she received U.C. Berkeley's Robert J. Glushko Prize for Distinguished Undergraduate Research in Cognitive Science, Janine Kovac's Brain Changer is a must-read for parents looking to practice self-care, manage flow, and cultivate a growth mindset as they model these healthy behaviors for their own children.
Noelle & Noelle Publishing, 9780692782224, 70pp.
Publication Date: October 30, 2016