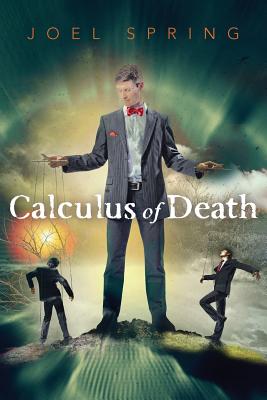 Calculus of Death (Paperback)
Phoenix Books, 9780692790045, 342pp.
Publication Date: November 30, 2016
* Individual store prices may vary.
Description
In this psychological thriller-a darkly humorous satire of political and academic intrigue and violence-Billy Durant, raped at the age of six in a foster home, becomes a serial killer and world-renowned behavioral economist. A deeply angered, troubled, and brilliant youth, he lands in a prestigious university, where he becomes a fan of libertarian Ayn Rand and free-market economics.
Considered a mathematical and economic genius, he is recruited by the Chicago Economic Institute to develop and execute a series of cost/benefit models that lead to devastating consequences. Later he is funded by right-wing Oklahoma oil-rich brothers to promote free markets, tax cuts, and gun rights. Behavioral economics turns out to be the perfect public outlet for Billy's private rage and violence. His life is a maelstrom of sanctioned and secret murders fraught with guilt and moral conflict.
In middle age Billy hooks up with Rosa Honecker, a former torturer for the East German secret police. Their life together is filled with emotion, passion, secrets, kinky sexual adventures, and through it all an intense struggle against their violent histories and murderous impulses. The story ends as Billy and Rosa approach old age, with startling denouements for them both.
About the Author
Joel Spring is an enrolled member of the Choctaw Nation and, for many years, lived at times on an island off the coast of Sitka, Alaska. He is the author of A Perfect Life, An All-American Family, and Common Core: A Story of School Terrorism. Joel has also authored numerous academic texts on American and global school policies, including The Economization of Education; Corporatism, Social Control, and Cultural Domination in Education: From the Radical Right to Globalization-the Selected Works of Joel Spring; and Education Networks: Power, Wealth, Cyberspace, and the Digital Mind, among others. His textbook American Education is in its sixteenth edition.