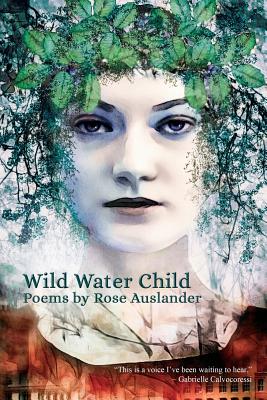 Wild Water Child (Paperback)
Poems by Rose Auslander
Cultural Center of Cape Cod, 9780692815793, 72pp.
Publication Date: April 27, 2017
* Individual store prices may vary.
Description
Wild Water Child is a collection by Hyannis poet Rose Auslander and the second annual publication of Bass River Press, an imprint of the Cultural Center of Cape Cod. The poems are written from the perspective of a mother struggling to understand and accept her child's new way of life and the many dangers that come with it. Characterized by wild, natural imagery and rhythmic flow, Wild Water Child is a journey of longing, heartbreak, and coming to terms. Auslander's poetry is layered and multi-faceted; it demands a second, third, or even fourth read.
Addicted to water and poetry (not necessarily in that order), Rose Auslander earned her MFA in Poetry from Warren Wilson College. Poetry Editor of Folded Word Press and Editor of the unFold zine, she is the author of the chapbooks Folding Water, Hints, and The Dolphin in the Gowanus. She has been nominated for a Pushcart Prize and has read her poems on NPR. Rose currently lives on Cape Cod.
Auslander writers, of Wild Water Child:
The summer I began writing these poems, my husband and I had not heard from our younger child for months. Seeking to escape chronic pain in her neck, back, stomach, and hands, our nineteen-year-old had left our home in Brooklyn, New York, to live without shelter with a small group in the woods of upper Wisconsin. She planned to study primitive skills inspired by traditional Ojibwa ways--drinking wild river water, creating fire from friction, telling time and direction from the sky. Had she lost her mind?
Told that the only way to communicate was to write, I sent letter after letter. Did they arrive? I received no word back. The head of her group assured me she was ok, but I worried. I couldn't sleep. My neck, back, and stomach hurt. My hand ached from writing.
When I gave up, a letter arrived--the envelope covered with drawings of trees and rivers and clouds. I could barely see the address.
That October, we visited our child in the woods. I drank my own wild water. Month by month, it infiltrated my system. And after thirty years in Brooklyn, my husband and I left city life, to live by a pond, a short walk from the ocean.
These poems, many originally written as letters, were completed here, on Cape Cod.