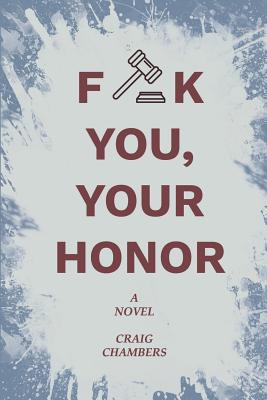 Fuck You, Your Honor
Paperback

* Individual store prices may vary.
Description
F*ck You, Your Honor is a satirical literary novel about a low-end attorney and real estate broker who is ordered by a judge to write a book to save his law license.
Attorney Darwyn "Wyn" VanWye is down on his luck. He squats in a foreclosed government-owned HUD home and conducts his law practice over his smart phone from a sports bar.
While attempting to reconcile with Amalia, his Argentine ex-wife, so his excessive alimony payments can be terminated, Judge Solomon arbitrarily sanctions him for misconduct. Instead of a fine or jail time, the judge sentences him to write a sixty-five thousand word book about the "dignity and integrity" of the legal system. Wyn believes the judge is out to get him.
After resisting the order, F*ck You, Your Honor is the book Wyn writes to hopefully save his law license. Will he succeed in placating the judge and winning back his ex-wife?
The book is loosely inspired by an article in the Wall Street Journal about a pharmaceutical executive who was sentenced by a Federal judge to write a book to show penance for lying to the Federal Trade Commission. The executive wrote the book, but instead of writing the reflective work the judge ordered, he denounced the unfairness of the legal system.
What if a lawyer was ordered to write a book like this? His first instinct would be to try to argue his way out of it.
About the author, Craig Chambers is a lawyer and short story writer residing in Littleton, CO.
Join his newsletter or contact Craig Chambers at www.craigchambersbooks.com
Black Letter Editions, 9780692831595, 250pp.
Publication Date: June 5, 2017