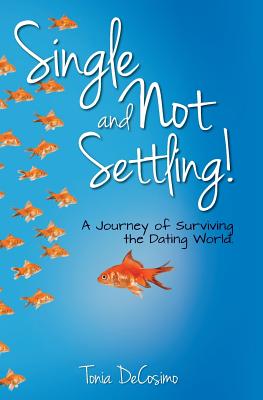 Single and Not Settling!
Paperback

* Individual store prices may vary.
Description
After not walking down the aisle (as she assumed she would) in her twenties and then hoping it would happen in her thirties, Tonia DeCosimo found herself single at age forty and couldn't help but ask herself, "Whose fault is this anyway?"
The answer, she determined, is not as straightforward as it seems. And she quickly found out she's not the only one facing these challenges.
In her new book Single and Not Settling , DeCosimo takes you through her dating journey.
In a society where it's becoming increasingly difficult to find the right partner, more and more people are finding themselves romantically unattached and they are still reluctant to "settle". DeCosimo weaves together real-life stories in a web of hilarity and heartbreak, to expound on single life in modern America-with a sprinkling of tips to avoid those treacherous relationship pitfalls.
Lighthearted and poignant in equal measure, Single and Not Settling , offers camaraderie, hope, and a real look at life in the dating trenches.
Tdc Consulting, Inc., 9780692832127, 250pp.
Publication Date: March 23, 2017
About the Author
Tonia DeCosimo, who is a contributor to Zoosk.com the date mix, has worked in advertising and publishing for more than twenty years. She now manages her own business and also does sales consulting. Finding that her life didn't match the plan she had in her twenties, DeCosimo felt compelled to share her story about the difficulties of finding a quality mate and the root causes of singlehood in her new book Single and Not Settling! DeCosimo currently resides on Long Island.