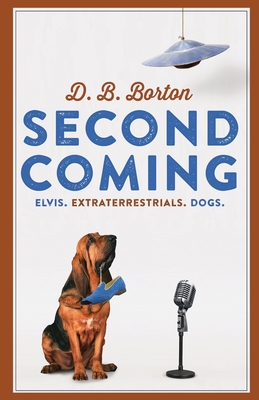 Second Coming
Paperback

* Individual store prices may vary.
Description
Hank Jones isn't your typical alien abductee. There were no tractor beams, probes, or government conspiracies involved-no, Hank met his kidnappers at a bar. They weren't exactly hard to miss-Elvis, a seven-foot tall Elvis clone, and Lawrence, a grounded European gent, were the only UCLA supporters in a bar full of Hoosiers.
Still, Hank has nothing better to do. It's spring break, there's a pile of freshman essays on his desk, and his thesis is going nowhere. Worse, his ex is sleeping with his dissertation director. He needs a friend, and these aliens will do.
Besides, Elvis and Lawrence could really use a hand-they haven't visited Earth since the 1950s, and now they're lost in Indiana, not realizing that things have changed. They need to get to Washington: if they don't warn the president about a coming nuclear arms race, the planet will be destroyed.
But the American public don't seem too worried. Aliens? And one of them looks like Elvis? Facebook and Twitter are aflame. Oprah and The Tonight Show hang on the phone. The apocalypse will have to wait.
Second Coming is the hilarious new novel by D.B. Borton, author of the Cat Caliban and Gilda Liberty series. Taking aim at consumerism, the cult of celebrity, and the self-destructiveness of humanity, it nonetheless finds joy in the pleasures of basketball, dogs, and rock 'n' roll.
Boomerang Books, 9780692835142, 232pp.
Publication Date: May 5, 2017
About the Author
D. B. Borton teaches English at a Midwestern liberal arts college. She has published eleven mystery novels in two series, the Cat Caliban series and the Gilda Liberty series. As an academic writer she has published work on film, women's ghost stories, and girl detectives.