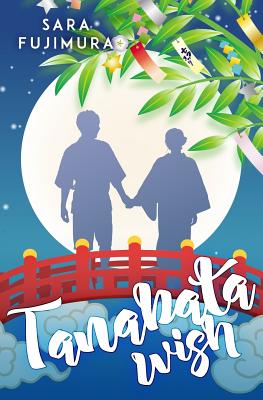 Tanabata Wish (Paperback)
Tanabata Wishes Enterprises, LLC, 9780692845783, 328pp.
Publication Date: April 18, 2017
* Individual store prices may vary.
Description
Phoenix-native Skyler Doucet's plans with her BFF are ruined when her mom and Japanese stepfather move the entire family to Nagoya, Japan for the summer before her senior year. But when David Takamatsu, a biracial Japanese-American boy, invades Skyler's space (and her heart), this fish out of water in Japan starts to wonder if it's the pond back home that might be too small."A delightful debut TANABATA WISH is the perfect summer read for anyone who longs for life-altering adventure and swoon-worthy romance. My bags are packed. Prepare to fall in love: with Sky, with David, and with all of Japan " Tera Lynn Childs, award-winning author of OH. MY. GODS., FORGIVE MY FINS, and DARKLY FAE.2018 YARWA Athena Award for Excellence in Young Adult and New Adult Fiction --Winner, Best First Book --Winner, Young Adult Contemporary Category.
About the Author
Sara Fujimura is the American half of her Japanese-American family. Every summer she spends about a month in Japan at her in-laws' house with her now teenaged children. Sara loves cooking and eating Japanese food, so you can often find her working at Arizona anime cons as her alter ego, The Obento Lady. www.sarafujimura.com