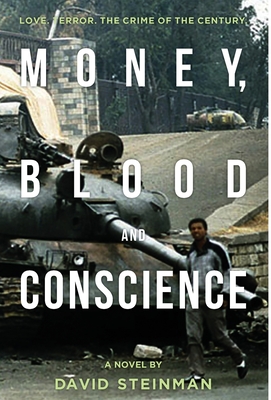 Money, Blood & Conscience (Hardcover)
Free Planet Publishing, 9780692854174, 258pp.
Publication Date: December 10, 2019
Other Editions of This Title:
Paperback (12/10/2019)
Paperback (11/29/2018)
* Individual store prices may vary.
Description
An idealistic American TV producer starts a charity for famine victims amid Ethiopia's civil war. "You're not in California here," Ethiopia's rebel leader-turned-prime minister reminds him. "This is a different world."
In 1993, a prince and princess from Ethiopia's 2,500-year-old Solomonic Dynasty reached out to an international revolutionary who'd played a behind-the-scenes role in the overthrow of Haiti's notorious "Baby Doc" Duvalier. Could he help free Ethiopia's most famous political prisoner and liberate its people from a reign of terror?
Now that revolutionary, David Steinman, has drawn on his extraordinary, real-life adventure to write a novel about Ethiopia's present-day struggle for freedom. Part investigative journalism and part parable, it depicts the cover-up of a holocaust and raises questions about the ends and means of Western policy in shadowy places.
Money, Blood and Conscience superbly portrays the fight by the world's poorest for food and justice, drawing the reader into a magnificent, heartbreaking crusade for human dignity.