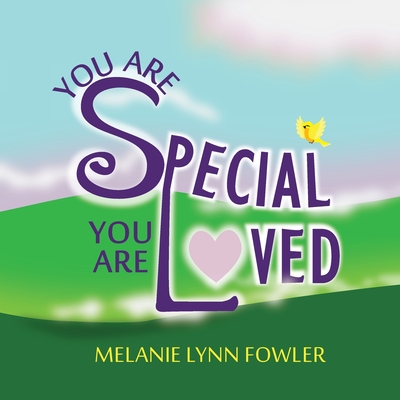 You Are Special - You Are Loved
Paperback

* Individual store prices may vary.
Description
"Not a single sparkling star can compare to how precious you are." Every child is valued far above the beautiful, wild things in the world. You Are Special - You Are Loved tenderly assures children of their unconditional worth in God's eyes. Children can follow an enchanting inchworm through each delightful illustration as they are reminded how God loves them perfectly, even when they are imperfect.
Paper Moon Publications, 9780692859940, 32pp.
Publication Date: March 21, 2017
About the Author
Melanie is a dreamer and, once upon a time, she was a princess. A native Californian, she grew up exploring country roads, searching for shells along the beach, and daydreaming of being an actress, singer, cowgirl, and children's book author. Pursuing her dreams created a beautiful adventure -- a role as Princess Robin at LegoLand California, a degree in visual communications, and now her debut children's picture book. She lives in Northern California's wine country with her "fluffy" cat, Tina. You Are Special - You Are Loved is a love letter to her inner child and to anyone who needs to be assured of their intrinsic value.