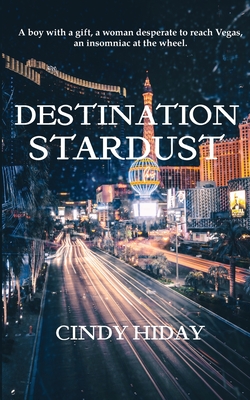 Destination Stardust
Paperback

* Individual store prices may vary.
Description
The year is 2007 and the Stardust Casino is scheduled for demolition. Grace's chance to see the icon from her past one last time fades, after the car she's driving breaks down outside Little Rock, Arkansas. But on their way to the Grand Canyon, Ray and his eleven-year-old son, Benny, stop to help, and before Grace has time to talk herself out of it, she accepts their offer to take her to Las Vegas. As Ray's classic Olds Cutlass eats up miles of highway, Grace can't shake the feeling the boy controls the journey and something greater than their physical selves is riding shotgun.
At a gas stop in Oklahoma, Benny knocks over a garbage can and discovers a bag full of money. It's not long before the man who hid the bag is on their tail, demanding its return. But despite Ray's efforts to comply, nobody anticipates the resourcefulness of a boy like Benny, launching father, son, and Grace "...on the trip of a lifetime, with unexpected, often hilarious, results." Patricia Day, 5-Star Readers' Favorite
"A great read for book clubs "
"...refreshingly good medicine."
"...a powerful, empowering story for all ages."
Previously published as Father, Son & Grace.
Cindy E Hiday, 9780692870723, 338pp.
Publication Date: April 18, 2017