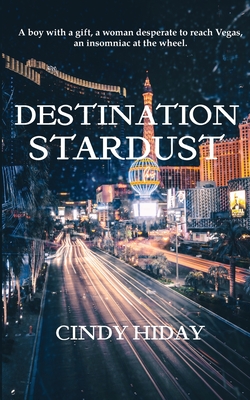 Destination Stardust
Paperback

* Individual store prices may vary.
Description
A boy with an extraordinary gift, a woman desperate to reach Las Vegas, a bag of money.
"You'll be taken on the trip of a lifetime, with unexpected, often hilarious results."
5 Star Readers' Favorite.
Eleven-year-old Benny relies on his love of action movies to navigate life. After his mama dies, he talks his dad into taking him to the Grand Canyon, convinced the trip will make his dad happy again, like in the movie. Benny's dad, Ray, just hopes to put distance on the memories haunting him and his son in their empty house.
Three states away, seventy-one-year-old Grace is having a full-tilt panic attack during her husband's church service. A split-second decision to see the Stardust Casino one last time - and a broken fan belt - lands her square in the path of father and son, who offer to get her to Las Vegas before the casino's demolition.
Then somewhere in the middle of Oklahoma, Benny finds a bag of money...
A fun, heartwarming story of friendship, self-discovery, and forgiveness.
Previously published as Father, Son & Grace.
Cindy E Hiday, 9780692870723, 340pp.
Publication Date: April 18, 2017