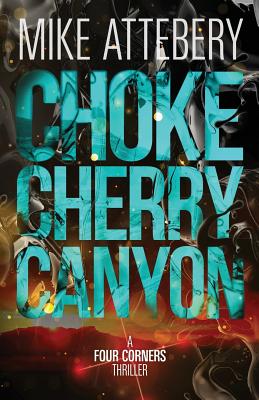 Chokecherry Canyon (Paperback)
Michael Attebery, 9780692888261, 180pp.
Publication Date: June 1, 2017
* Individual store prices may vary.
Description
When a disgraced businessman is nearly decapitated in a seedy restaurant, the blood trail leads reporter Luke Murphy to a series of dark secrets, concealed for decades in the New Mexico desert.
Luke Murphy returned to Farmington, New Mexico to care for his ailing father, but a year later, his old man is dead, and Luke has stuck around. Working for the local newspaper, he's quickly learning that reporting the news in his old hometown often means reading between the lines of what people are willing to share with him on the record and off. But there's nothing like a murder to get people talking...
While covering a crime scene on the outskirts of town, Luke unwittingly stumbles onto a story forty years in the making. Whispered secrets suggest a cover-up spearheaded by the town's former mayor, a conspiracy involving a hometown hero, and a growing scandal known to just a handful of people - including Luke's late father. The farther Luke drills down, the harder the town's power-players fight to conceal the truth. It's a story as old as print, a tale of politics, greed, and murder, simmering under the hot sun in the American Southwest.
About the Author
Mike grew up in Farmington, New Mexico and Madison, Connecticut. His first novel, On/Off, was published in 2008. His other books include the Brick Ransom thrillers Billionaires, Bullets, Exploding Monkeys; Seattle On Ice; and Bloody Pulp. His most recent release is Rose in Saint Tropez. He lives in Seattle with his wife and daughter.