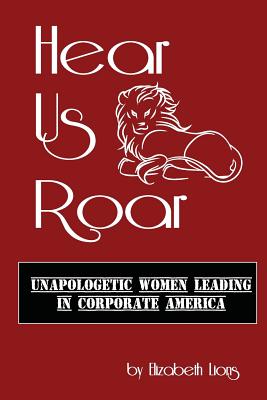 Hear Us Roar (Paperback)
Unapologetic Women Leading in Corporate America
Lionsology, 9780692888810, 144pp.
Publication Date: October 10, 2017
* Individual store prices may vary.
Description
If you think you fall short in the confidence department, don't worry. Many of us do. Hear Us Roar is a women's leadership book which is perfect for new or seasoned leaders. Hear Us Roar will show you: How to be respected as a female leader How to navigate office politics How to gain influential power instead of manipulating How to gain mastery over your emotions at work How to work with another woman you don't like Uncover the reasons why you aren't promoted Understand the real reasons why men get ahead at work And most importantly, how to support another woman at work and why that is critical to your success.
About the Author
About Elizabeth: Elizabeth is a three time author and the President of Lionsology. She is a leadership career coach, radio show host and eternal optimist. Her main focus is to be the good news and inspire all walks of corporate America. She has been featured in a number of media outlets including CBS Money Watch, Texas CEO, Dale Carnegie and John Tesh's blog. Elizabeth has been chosen to teach leadership classes in the US, Dubai and the Middle East. When she's not writing or coaching the Who's Who of Corporate America she can be found on the back of her husband's Harley Davidson or in the yoga studio twisting for hours on end.