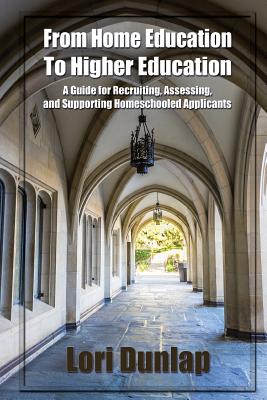 From Home Education to Higher Education (Paperback)
A Guide for Recruiting, Assessing, and Supporting Homeschooled Applicants
Ghf Press, 9780692902592, 158pp.
Publication Date: June 26, 2017
* Individual store prices may vary.
Description
As the number of homeschoolers continues to increase, professionals who work with homeschoolers seeking higher education need to develop a plan to recruit, assess, and assimilate these particularly motivated, thoughtful, creative students. Combining her professional experience with insights gathered from surveys of US colleges and universities, author Lori Dunlap Of TeachYourOwn.org provides the information you need to more fully understand this population, along with strategies and approaches for easily and effectively connecting with, engaging, and assessing these non-traditional students. Lori also helps homeschooling families discover what admissions professionals are looking for in their ideal applicant, better preparing them for the college application process and working with the admissions professionals at their chosen schools.
About the Author
Lori Dunlap worked for nearly twenty years in the corporate world, first as a management consultant to Fortune 500 companies, and then at a large research university as a career development program director and adjunct faculty member. She has researched and written about education and parenting issues, and worked with homeschooling families as an education and career advisor through www.teachyourown.org.