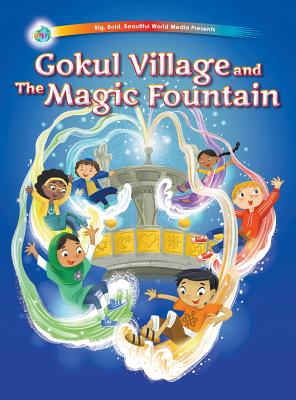 Gokul Village and The Magic Fountain (Gokul! Adventures #1)
Hardcover

* Individual store prices may vary.
Description
How did Gokul's fountain become magic? And what does that mean for the kids of Gokul Village?
Join six friends - Riya, Dalai, Noelle, Christopher, Zoya, and Jacob, as they work together to restore their beloved fountain and save the day for their annual village New Year's celebration. Each friend brings a unique talent to the team and in working together, they realize that the fountain, too, has a very special gift to give in return. Find out how six friends set in motion a world of amazing adventures.
Gokul Village and The Magic Fountain is the first book in the Gokul Adventures series of books for children ages 4-7. In every story, with the help of Friendship Fountain, six friends travel the world and explore and celebrate the festivals of different cultures and traditions, forge friendships for life, and save the day
The joy of teamwork, friendship and curiosity about the world are at the heart of every Gokul story.
Big Bold Beautiful World Media, 9780692917381, 32pp.
Publication Date: September 1, 2017