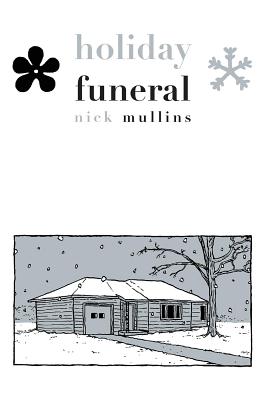 This Wasn't the Plan
Paperback

* Individual store prices may vary.
Description
Everyone tells you to follow your dreams, but what do you do if the world doesn't care about your dreams? This Wasn't the Plan gives us three stories on this theme. In "Phantom," Ken stands on the threshold of adolescence and a party given by his parents roughly pushes him through into the world of adults. He is challenged to make sense of the lessons about maturity and masculinity offered to him by his mother and the various Air Force officers that surround her. In "Defrost," Lucia has moved to the big city and intends to take the art world by storm, but her friend decides not to join her and her double-major seems to mean nothing. Yet rent must be paid and neighbors dealt with. And then there's that thing in her fridge. "Sink" is the story of a writer whose preoccupation with his lack of success eats away at his marriage. One night, he sees Hermine, a woman who turns out to be a writer also. Interest turns to obsession, until he is confronted and forced to face reality. But fantasies never die; they just find a new outlet.
Praise For This Wasn't the Plan…
"Nick Mullins strikes a resonant emotional chord with the exquisite, melancholic storytelling of his graphic novel This Wasn't the Plan." -Peter Dabbene, Foreward Reviews

"Nick Mullins is someone to watch out for." -Ashley Victoria Robinson, , Major Spoilers
Nijomu, 9780692925225, 120pp.
Publication Date: November 2, 2018
About the Author
Nick Mullins is a comics artist whose work explores the tensions between individual identity and societal expectation, looking not only at how personal narrative resists social paradigm but also what happens when both break down. Some common themes include family, art, and gender. His work has been recognized for its formal innovation and emotional honesty. Some of his shorter work has been published in The Nashville Review, Fourteen Hills, and Red Fez. His longer works include Carnivale: a Kit Kaleidoscope Story and Holiday Funeral. He lives in California with his wife and daughter.
or
Not Currently Available for Direct Purchase