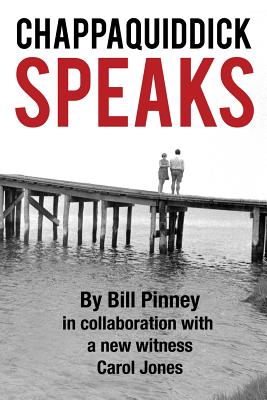 Chappaquiddick Speaks (Paperback)
William A. Pinney, 9780692943762, 416pp.
Publication Date: November 7, 2017
* Individual store prices may vary.
Description
There have been 13 books written about Ted Kennedy and the Chappaquiddick incident of 1969. These support some eight theories as to what may have occurred that night, including the possibility that Kennedy told the truth. There seems little point publishing yet another unless it truly solves the mystery. This one does.
Bill Pinney, a life-long Chappaquiddick resident, and former investigative reporter, introduces the first new witness who has stepped forward in almost 50 years. The accident is then analyzed scientifically by a renowned physicist and police consultant to determine whether the extraordinary premise implied by the witness' sighting is true, or false.
Pinney's book includes a treasure-trove of never-before-published accident scene photos which are at odds with the official diagrams and testimony presented at the Kopechne exhumation, hearing, and inquest. These photographs turn every previous theory on its head, except one. The final conclusion is inescapable, irrefutable, explosive and implicates not just Edward Kennedy but several guests at the party of gross criminal misconduct.
Chappaquiddick Speaks is loaded with new evidence, exclusive interviews, and good science. The intelligent reader will find it not only a game changer for the Chappaquiddick narrative, but also relevant to our present political climate.