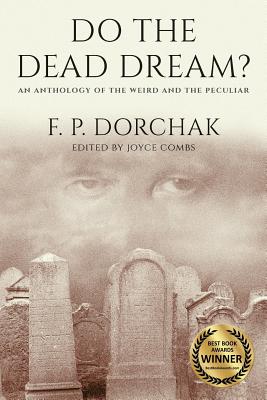 Do The Dead Dream?
An Anthology of the Weird and the Peculiar
Paperback

* Individual store prices may vary.
Description
"F. P. Dorchak writes like a hot-rodder heading toward a brick wall. Edge of your seat entertainment I pondered over each of these stories long after I'd finished reading them. That's what great writing is all about "
Dean Wyant
Co-Founder, Hex Publishers
Dive a wreck that was never there, in the waters off Bimini . . .
Meet a young girl who debates with rooftop monsters . . .
Dine at a tiny caf teetering on the edge of oblivion . . .
Take refuge from a downpour in a gas station from nowhere . . .
Discover the real reason behind migraines . . .
Encounter a love gone bad before it ever existed . . .
Explore the emotional remains of a woman's not-quite-dead past . . .
Follow a WWII airman falling through flak-filled German skies . . .
Edgy.
Unnerving.
Not quite right.
These are but a few of the surreal, the weird, and the peculiar you will encounter in a realm few willingly tread . . . with or without the lights on.
"Do The Dead Dream? is a masterpiece...."
Kevin Ikenberry
The Protocol War Series
"So reminiscent of the Twilight Zone "
J.A. Kazimer
Author of CURSES
F. P. Dorchak, 9780692944806, 500pp.
Publication Date: October 1, 2017