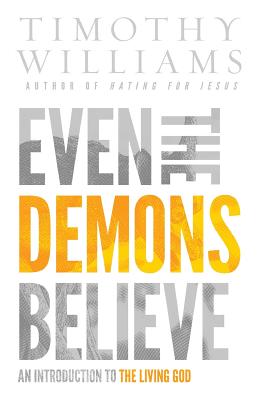 Even the Demons Believe (Hardcover)
An Introduction to the Living God
Whitelily Press, 9780692951781, 252pp.
Publication Date: September 9, 2017
* Individual store prices may vary.
Description
Every church has its own method for getting to heaven, so how can a person know the true way to salvation?
If someone is a Christian, how does he know if he walks on the correct path?
What does the salvation call of Jesus look like?
Even the Demons Believe examines how Jesus made Christians while contrasting it with today's salvation calls. This book is a great tool for introducing non-believers to Christ, as well as giving Christians a fresh look at their salvation.
This book shows the first step to walking the crucified life with Christ. It is a book designed for non-believers, new believers and for those who wish to gain a deeper appreciation of their salvation.
Even the Demons Believe describes the one message every church should declare, for there is...
"...one Lord, one faith, one baptism." (Ephesians 4:5)