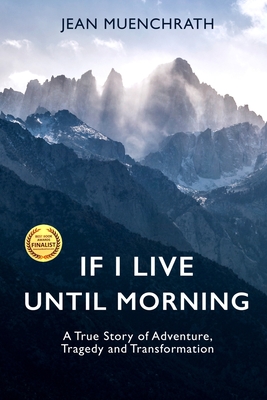 If I Live Until Morning (Paperback)
A True Story of Adventure, Tragedy and Transformation
Vajrasky Books, 9780692955819, 274pp.
Publication Date: March 18, 2018
* Individual store prices may vary.
Description
Her grand adventure turned into a nightmare. After skiing 200 miles along California's John Muir Trail, Jean faces death from a mountaineering accident on Mount Whitney. Broken and bleeding on the highest peak in the continental United States, she vows to realize her greatest dreams if she lives until morning. Her escape from the Sierra Nevada Mountains turns into a five-day ordeal for survival. Jean's recovery is equally daunting. Her journey spans three decades and takes her from the depths of despair and chronic pain to the heights of the Himalayas. When the specter of Mount Whitney continues to shatter her world, Jean befriends Tibetan lamas. Their ancient wisdom guides her on a path beyond her wildest dreams.
About the Author
Jean Muenchrath's love for mountains began as a child in Colorado and has taken her on adventures throughout North and South America and Asia. She has been a park ranger with the National Park Service for over 30 years, led tours in Nepal and Thailand and worked in Bhutan with the World Wildlife Fund. Jean's inward journeys include spending two months a year in solitary retreat.