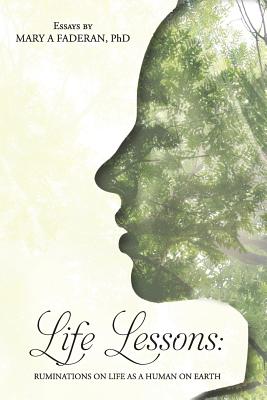 Life Lessons (Paperback)
Ruminations on Life as a Human on Earth: Essays by Mary a Faderan, PhD
Marian Musings Group, 9780692960639, 134pp.
Publication Date: November 17, 2017
* Individual store prices may vary.
Description
Life Lessons: Ruminations on Life of a Human on Earth, Essays by Mary Faderan, PhD is a collection of essays on her musings about life in the world as we know it. Her life has taken many turns, starting from her research work at Yale School of Medicine, post-doctorate studies at Memorial Sloan-Kettering Cancer Center, and then at Purdue University. Her work in the different areas of academia/research/business have given her an insight into problem solvlng and in deepening of her faith in God. Mary's essays are well thought out ruminations on how she thinks life is more than a meaningless journey into an early grave, she believes that there is meaning in all work, and work can be translated and transmuted into a deeper communication with God Who hears all and intervenes whenever anyone asks.
About the Author
Mary A Faderan PhD is a writer, journalist, blogger and author. She holds a PhD in Pharmacology and now will be finishing her MFA in Creative writing in 2018. Her work in academia, cancer research and recently as a regulatory scientist has given her many ideas in the life lessons learned as a human on earth. She will be publishing her first fiction novel in early 2018 and is at work on a series of novels that is about JFK's return to earth (urban fantasy). Mary is retired from corporate life and spends her free time as the owner of her writing and consulting company, Mary Faderan LLC.