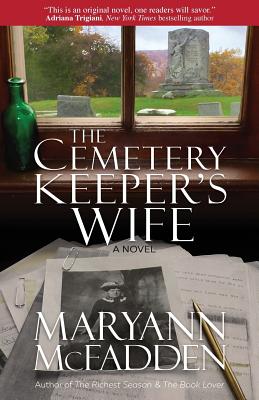 The Cemetery Keeper's Wife
Paperback

* Individual store prices may vary.
Description
What happens when the line between the past and the present begins to blur...
Rachel Miller is on the cusp of a new life when she moves to Union Cemetery after marrying Adam, the 7th generation cemetery keeper. Though she's known him only twelve weeks, his tender love seems like a miracle of fate after her years alone.
On her first walk through the lush and silent grounds of her new home, Rachel discovers a stunning monument to Tillie Smith, who died in 1886. Reading the words carved into the stone, "She Died in Defence of Her Honor," Rachel is overcome by a powerful memory buried deep in her past.
A series of uncanny coincidences linked to Tillie Smith follows, setting Rachel on a journey that grows into an obsession: Why did the murder of a poor kitchen maid at the local seminary become a national sensation? Why were people in town trying to keep her from finding the truth? But most disturbing of all, why was Tillie reawakening a past Rachel chose to bury long ago. A past that could threaten her marriage.
The Cemetery Keeper's Wife poignantly blends fact and fiction as two women scarred by shame, and separated by more than a century, reach across time to rewrite history.
Three Women Press, 9780692974773, 362pp.
Publication Date: May 8, 2018