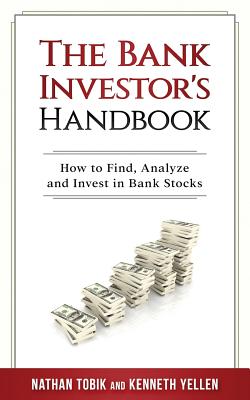 The Bank Investor's Handbook
Paperback

* Individual store prices may vary.
Description
Quick Name an industry that touches people's lives on an everyday or frequent basis. Perhaps you thought of grocery stores or something sexy like internet retailing, but chances are you didn't think of banking. Yet, most likely you interact with a bank every time you're paid and when you pay your bills. Banks facilitate the flow of money through the economy and even if you don't interact with a bank daily, the businesses you deal with on a daily basis do. For all the interaction people have with banks, few understand how they work or why they work. Even fewer understand why they should consider including bank stocks in their investment portfolio. There are a lot of misconceptions about banks, including understanding what they are and what they do. For many people the word "bank" evokes images of receiving a toaster upon opening an account, or thoughts of security related to the storing of precious items in a safety deposit box. Others might go further and tap their inner Michael Moore and talk about how banks are greedy and evil. It's our belief that banks aren't just places to store idle savings (on which you receive virtually nothing in interest) or to cash checks, but that they should be an integral part of an investor's portfolio. The goal of this book is to provide you with a foundation and framework with which you can both begin to understand banks, but also learn the basic tools used to analyze banks as investments.
Red River Research Inc, 9780692990209, 216pp.
Publication Date: November 22, 2017