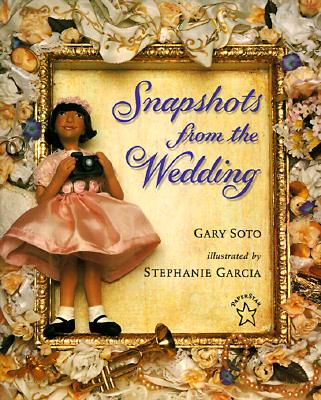 Snapshots from the Wedding (Paperback)
Paperstar Book, 9780698117525, 32pp.
Publication Date: September 10, 2003
Description
Being a flower girl has never been so exciting.
Meet Maya, Isabel's flower girl, as she describes in vivid detail the exciting wedding day. Maya introduces us to Danny, the ring bearer; Aunt Marta, crying big tears; Uncle Trino, jump-starting a car in his tuxedo; and Rafael, the groom, with a cast on his arm. Of course, the big day also includes games, dancing, cake, and a mariachi band that plays long into an evening no one will ever forget.
Snapshots from the Wedding captures the unique moments of a special occasion--the big scenes as well as the little ones--that together form a rich family mosaic.
Advertisement