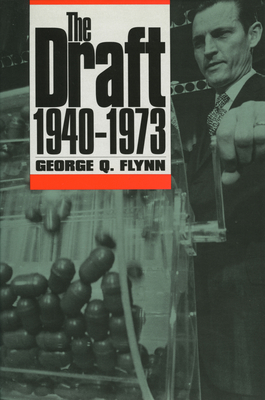 The Draft, 1940-1973 (Paperback)
University Press of Kansas, 9780700611058, 392pp.
Publication Date: June 1, 1993
Description
Individual liberty is ingrained in American culture. Yet, in contrast to this cherished ideal, American men were inducted into military service under a system that flourished for more than twenty years before its rationalization was seriously questioned by more than a small minority of citizens. Analyzing this paradox, George Flynn provides the first comprehensive look at an institution that managed to sustain political and public favor through two wars before dying out under a barrage of protests during a third. Placing the American draft within a historical context, he shows how social and political considerations determined the character of conscription in the United States. The draft developed as it did, he argues, not mainly because of military needs or strategy, but because of political decisions initiated by civilians with nonmilitary agendas. Explaining why the draft remained relatively immune to political criticism prior to the Vietnam conflict, Flynn chronicles the draft's military and strategic successes and failures in America's mid-century wars. He shows how major institutions and lobbies representing science, education, and various professions and religions influenced it and how, ultimately and ironically, the selective character of the draft eventually made the system inequitable and helped cause its downfall. Challenging the assertion that centralization of state power has been a constant characteristic of twentieth-century America, Flynn reveals how local interests were frequently at odds with national interests and that often the local powers prevailed. Thus, he argues, the operation of Selective Service helped curb centralization and assured the continued power and influence of localism. A complex and volatile issue in America, the draft has been a perennial concern for our presidents and military leaders in their quest for military preparedness and mobilization. Tying military issues to the broader history of state and society, this book examines a continuing problem of the modern state--how to find enough of the right individuals to shoulder defense responsibilities.
Advertisement