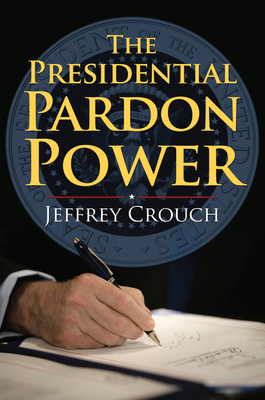 The Presidential Pardon Power (Hardcover)
University Press of Kansas, 9780700616466, 208pp.
Publication Date: May 26, 2009
* Individual store prices may vary.
Description
Until President Gerald Ford pardoned former president Richard Nixon for the Watergate scandal, most members of the public probably paid little attention to the president's use of the clemency power. Ford's highly controversial pardon of Nixon, however, ignited such a firestorm of protest that, fairly or unfairly, it may have cost him the presidency in 1976. Ever since, presidential pardons have been the subject of increased scrutiny and the focus of news media with a voracious appetite for scandal. This first book-length treatment of presidential pardons in twenty years updates the clemency controversy to consider its more recent uses-or misuses. Blending history, law, and politics into a seamless narrative, Jeffrey Crouch provides a close look at the application and scrutiny of this power. His book is a virtual primer on the subject, covering all facets from its background in English law to current applications. Crouch considers the framers' vision of how clemency would fit into the separation of powers as an "act of grace" or a check on injustice, then explains how the president and Congress have struggled for supremacy over the pardon power, with the Supreme Court generally deferring to the executive branch's desire for its broadest possible application. Before the modern era, presidents rarely interfered in the justice system to protect aides from prosecution, and Crouch examines some of the more controversial pardons in our history, from the Whiskey rebels to Jimmy Hoffa. In the wake of Watergate, he shows, the use of presidential pardons has become more controversial. Crouch assesses whether independent counsel investigations and special prosecutors have prompted the executive to use the pardon as a weapon in interbranch political warfare. He argues that the clemency power has been misused by recent presidents, who have used it to protect themselves or their subordinates, or to reward supporters. And although he concedes that Ford's pardon of Nixon reflected the framers' concerns about preserving government in a time of crisis, he argues that more recent cases involving the Iran-Contra conspirators, commodities trader Marc Rich, and vice-presidential chief-of-staff "Scooter" Libby have demonstrated a disturbing misapplication of power. In fleshing out these misuses of clemency, Crouch weighs the pros and cons of proposed amendments to the pardon power, one of the few powers that are virtually unlimited in the Constitution. The Presidential Pardon Power takes up a key issue in debates over the imperial presidency and urges that public and scholars alike pay closer attention to a dangerous trend.
or
Not Currently Available for Direct Purchase