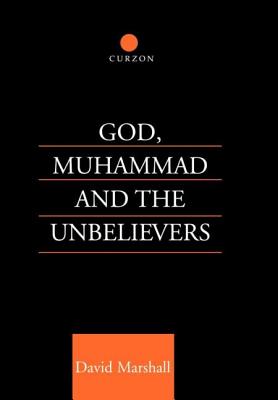 God, Muhammad and the Unbelievers (Hardcover)
Routledge/Curzon, 9780700710867, 222pp.
Publication Date: January 14, 1999
Other Editions of This Title:
Paperback (5/18/2014)
* Individual store prices may vary.
Description
This study of the Qur'an arises from an interest in a pressing contemporary issue, the relationship between Muslims and non-Muslims ('the Ummah and the Other'). This text explores how the Qur'an comments on this relationship as it changed in the course of Muhammad's ministry. Particular attention is paid to the portrayal in the Meccan 'punishment-narratives' of a fascinating and complex triangular relationship between God, the powerless and persecuted believing community with Muhammad at its centre, and the unbelieving Meccans who rejected Muhammad's preaching.
The text raising questions about the possible contemporary relevance of this analysis, focusing firstly on discussions about the appropriate models for Islamic society today, and secondly on dialogue between Christians and Muslims. This book presents a detailed and illuminating analysis of many important Qur'anic themes and passages, and offers a coherent and original account of significant developments within the thought of the Qur'an as a whole.