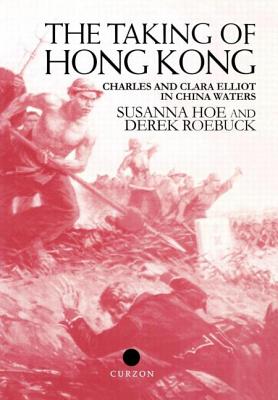 The Taking of Hong Kong (Hardcover)
Charles and Clara Elliot in China Waters
Routledge/Curzon, 9780700711451, 290pp.
Publication Date: May 1, 1999
Other Editions of This Title:
Paperback (10/8/2009)
* Individual store prices may vary.
Description
Relations between Britain and China have, for over 150 years, been inextricably bound up with the taking of Hong Kong Island on 26 January 1841. The man responsible, Britain's plenipotentiary Captain Charles Elliot, was recalled by his government in disgrace and has been vilified ever since by China. This book describes the taking of Hong Kong from Elliot's point of view for the first time '- through the personal letters of himself and his wife Clara '- and shows a man of intelligence, conscience and humanitarian instincts. The book gives new insights into Sino-British relations of the period. Because these are now being re-assessed both historically and for the future, revelations about Elliot's role, intentions and analysis are significant and could make an important difference to our understanding of the dynamics of these relations. On a different level, the book explores how Charles the private man, with his wife by his side, experienced events, rather than how Elliot the public figure reported them to the British government. The work is therefore of great historiographical interest.