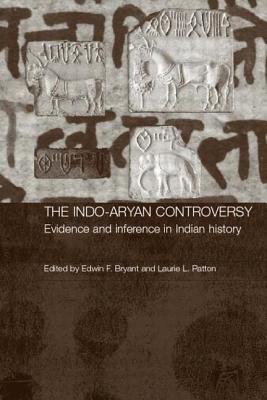 The Indo-Aryan Controversy (Paperback)
Evidence and Inference in Indian History
Routledge, 9780700714636, 522pp.
Publication Date: May 1, 2005
* Individual store prices may vary.
Description
For the first time in a single volume, this book presents the various arguments in the Indo-Aryan controversy. It also provides a template for the basic issues addressing four major areas: archaeological research, linguistic issues, the interpretation of Vedic texts in their historical contexts, and ideological roots. The volume ends with a plea for a return to civility in the debates which have become increasingly, and unproductively, politicized, and suggests a program of research and inquiry upon which scholars from all sides of the debate might embark.
About the Author
Edwin F. Bryant graduated from Columbia University in 1997, where he taught Sanskrit and Hindi. He was the lecturer in Hinduism at Harvard University for three years, and is presently assistant professor in Hinduism at Rutgers University, New Jersey. His publications include books on The Indo-Aryan Invasion Debate and Hinduism.Laurie L. Patton is Professor of Early Indian Religions at Emory University and Winship Distinguished Research Professor in the Humanities. She is the author of two books and twenty five articles on early Indian myth and poetry, as well as a book of poetry and a translation of the Bhagavad Gita.
or
Not Currently Available for Direct Purchase